Engineering, purchase, assembly of control panels for on-off and control actuators.
Following customer specification we are able to engineer the requested control panels, selecting the proper accessories from approved brands. We usually cooperate with the major manufacturers and brands of control panel accessories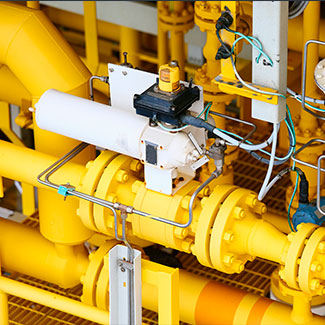 Products:

Gear Box
Rack and Pinion Actuator
Pneumatic Actuator
Hydraulic Actuator

Gas Powered Actuator
Electro Hydraulic Actuator
Linear Actuator
Electrical Actuator

Design, examination and testing according to:

PED 97/23/CE CERTIFICATE FOR PNEUMATYC AND HYDRAULIC ACTUATORS
ATEX 94/9/CE
SIL 3 IEC 61508 FOR PNEUMATYC AND HYDRAULIC ACTUATORS
SIL 3 IEC 61508 FOR PNEUMATYC COMPONENTS
SIL 3 IEC 61508 FOR ELECTRONIC DEVICES

NEMA 4-4X AND 6
IP 67M
GOST R
ROSTEKHNADZOR
ACHILLES
SICLAR
FIRST POINT ASSESSMENT
NORSOK STD. M -501 REV. 6
Info request
Request further information by filling in the fields below and specifying the product name you are interested in.